Creating the perfect landscape takes a considerable amount of research, time, and investment. Most homeowners pursue landscape ideas based on plans set in place by other homeowners or landscaping professionals, usually found online. Lately, people have been leaning more towards eco-friendly landscapes to preserve natural resources and promote the overall well-being of the environment.
For those searching for factors that make a landscape eco-friendlier, use these ideas as a reference.
Use Native Plants
Consult local plant nurseries regarding native plants. Botanists can inform you on what plants are ideal for your environment.
Why are native plants essential to eco-friendly landscaping?
Pollination – Native plants of different types bloom at two different times during the year. The process of give and take from plant to eco-system builds a balance that maintains the health of a landscape.
Adjustment – Native plants are optimal in their environment. Native plants can sustain the harsh conditions of the environment if the landscape is maintained effectively.
Pollination Gardens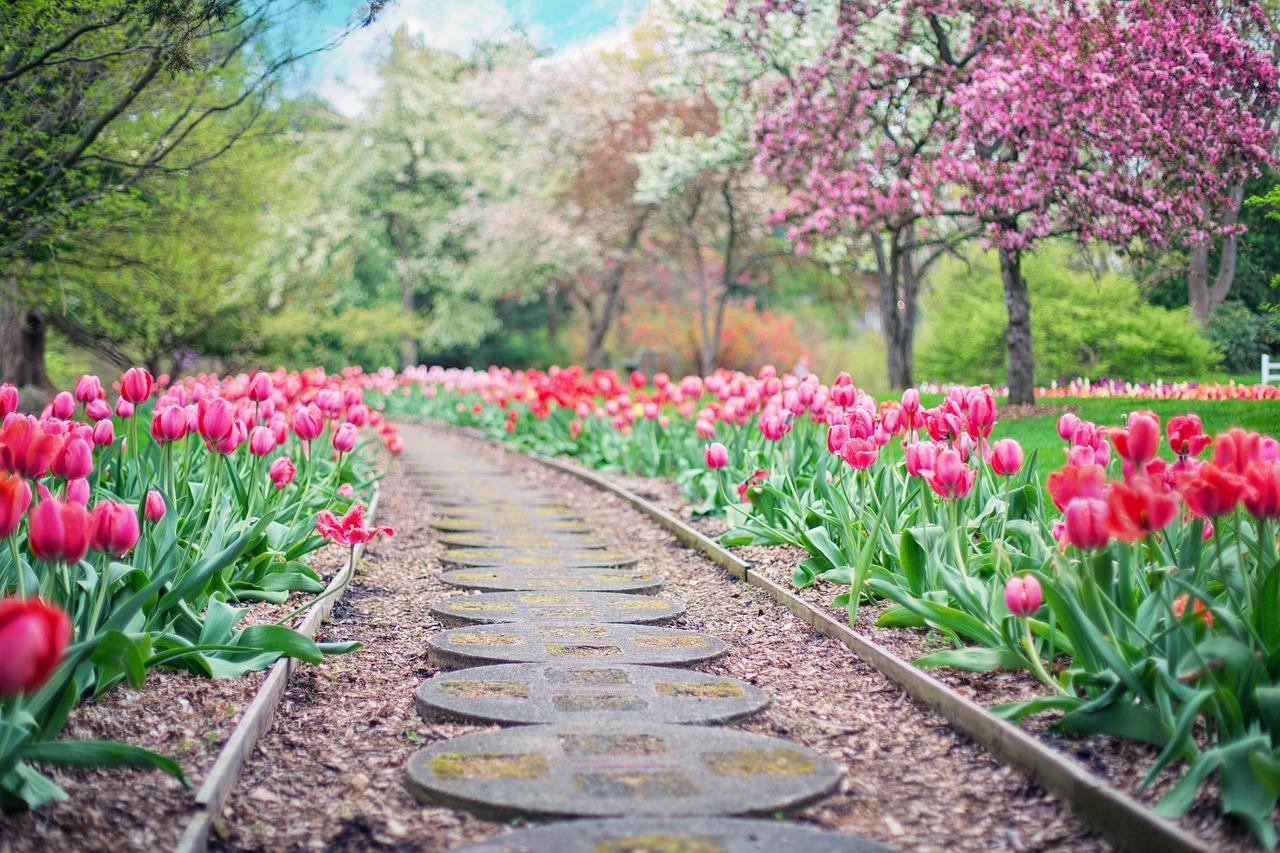 As mentioned before, pollination is an effective method to creating an eco-friendly environment. Plants that bloom during different seasons help the environments plants and insects, and provide a great cosmetic look for the landscape, like Azaleas. These plants bloom during the Spring and the Fall.

Plants like Bee Balm, Dianthus, and Penstemon are also great pollinators. Different color flowering plants attract various insects or other animals. Butterflies and hummingbirds are attracted to warm colors like red and yellow.
Recycled Material in a Landscape
Landscapers, communities, and homeowners show character to a landscape by using recycled material. These materials can be weathered stepping stones and antique metal chairs. The idea is to produce an environment using second hand or even hand-made objects in a landscape design. Thrift stores can be a good place to find old benches and chairs to strategically use in a landscape.
Effective Ground Cover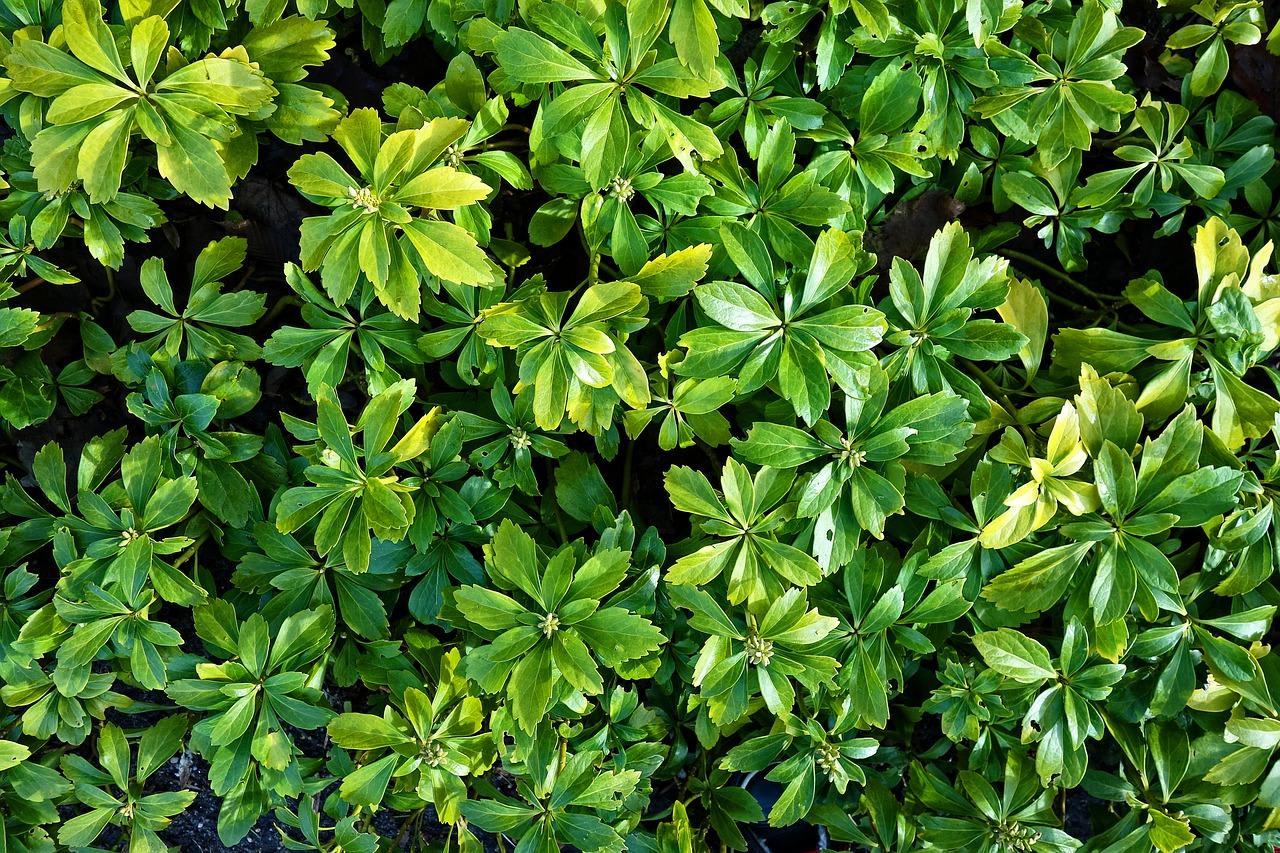 To maintain the health of plants, a ground cover is essential for a landscape. Landscaping professionals, homeowners, and commercial businesses should consider installing a ground cover for garden beds and lawns.
Ground Cover Options:
Mulch – This ground cover type is the most effective in maintaining moisture in a garden bed. Mulch is more expensive than most ground covers, but it can protect plants from harsh weather conditions. Mulch comes in various colors (such as black, brown, and red). Find what mulch color works better for your landscape.
Pine Straw – It's a lower cost than mulch. The brown and bronze color of pine straw complements the colors of evergreens and flowering plants that have a vibrant color.
Pine Bark – Pine bark costs more than pine straw and some mulch colors. Home improvement retailers usually sell pine bark in bags. Covering a large area or long path can be expensive so it's important to weigh out various options before buying.
Efficient Drainage System
Building a landscape requires effective drainage. It's best that the landscape is well prepared for inclement weather. Explore these drainage systems for optimal patio drainage.
French Drain System – This is the essential drainage system for most landscaping professionals. French drains are a combination of pipes (corrugated plastic or PVC pipe) and catch basins. Landscaping professionals and skilled homeowners dig trenches into the ground and install pipes and catch basins into the ground. Some of the pipes are perforated and are covered by gravel rock. French drainage systems are ideal for patios, decks, lawns, and gardens.
Rock Drainage System – Rock drainage is a natural drainage system that really brings the landscape cosmetic to another level. Rock drainage requires planning. Think of the location where water is likely to drain. Create a ditch or path. Lay out plastic or roofing paper (usually a black color). Set out rocks along the paper or plastic path to form a coarse path way of rock.
Community Benches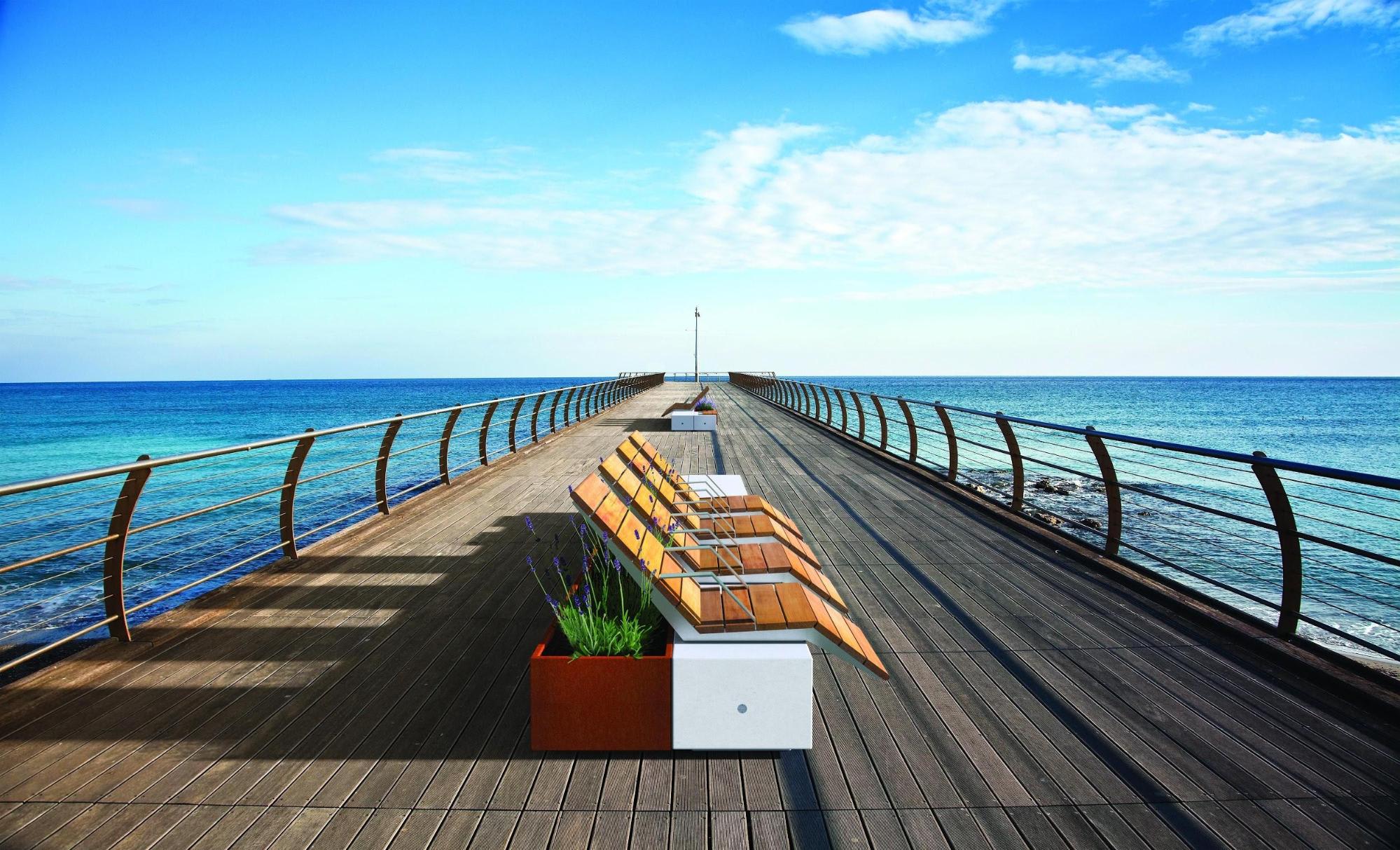 Open up landscapes to the community with benches where people can relax. Benches don't have to be a classic design. Go with a granite bench made from the river rock. Or have carpenters build a bench area that encircles an old tree. Many community benches make areas more sociable and are effective in commercial business spaces, as well as public residential areas. To get the most out of the environment, use recycled materials and reach for nostalgia. Pull a memory from the local area or past time with thorough research and build a community bench based on those findings.